THE EGGJAMIN FRANKLIN OPEN
.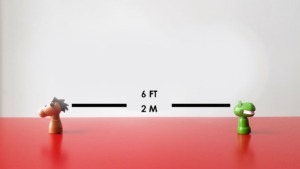 The Eggjamin Franklin Open (EFO) is both a tournament and a first-look of our newest escape rooms. Whether you are an escape room aficionado, or someone who enjoys good old-fashioned competition, SAGE! Escape Room challenges you to get a team together and register for "The Case of the Boardroom Bandit" EFO, running from October 29th through NYE 2020 (December 31st, 2020) .*
Grand Prize: $20 Amazon gift cards for each member of the winning team!
*Terms and Conditions: one entry per person. Like with any escape room, please do not share the room's secrets or the solutions to any puzzles with others.
REGISTRATION OPEN:
THE CASE OF THE BOARDROOM BANDIT
.
Your beloved boss, eccentric billionaire MB Lemons, is being framed for embezzlement! With one hour until his arraignment and his Private Investigator Nancy Drew missing, he has tasked you to find the compromised board member who framed him, their relationship to one of the persons of interest in his case, AND their motive! You must follow the breadcrumbs left by Nancy, hack into security feeds and corporate emails/accounts, and scour the internet with your team of investigators. But can you find the boardroom bandit in time to exonerate MB?
This EFO will run from Thursday, October 29th- NYE 2020!
WHERE WE ARE AND WHERE TO PARK
.
We have 2 parking lots you can use if you prefer not to use street parking. If you are coming from Morgan street, turn right into our lot (as pictured) just before you arrive at 375 Morgan Street. If coming from Walnut street, you will turn right into the lot (as pictured), then take stairs to street level. Follow the blue path on the map for easy entrance.
We proudly serve Phoenixville, Wayne, Berwyn, King of Prussia PA and all the areas in between!
TEAM BUILDING


IS IN OUR DNA

.