THE EGGJAMIN FRANKLIN OPEN
.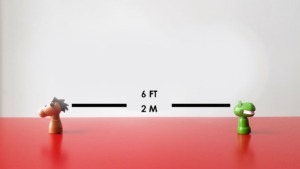 The Eggjamin Franklin Open (EFO) is both a tournament and a first-look of our newest escape rooms. Whether you are an escape room aficionado, or someone who enjoys good old-fashioned competition, SAGE! Escape Room challenges you to get a team together and register for "The Office Space" EFO, running from December 4th through MKL Day 2024 .*
Grand Prize: Trophy!
*Terms and Conditions: one entry per person. Like with any escape room, please do not share the room's secrets or the solutions to any puzzles with others.
WHERE WE ARE AND WHERE TO PARK
.
We have 2 parking lots you can use if you prefer not to use street parking. If you are coming from Morgan Street, turn right into our lot (as pictured) just before you arrive at 375 Morgan Street. If coming from Walnut street, you will turn right into the lot (as pictured), then take stairs to street level. Follow the blue path on the map for easy entrance.
We proudly serve Phoenixville, Wayne, Berwyn, King of Prussia PA and all the areas round about!
TEAM BUILDING


IS IN OUR DNA

.